Central Iowa singer-songwriter Addilyn Erica has struck a chord with the Des Moines music scene. At just 15 years old, Addilyn dropped her debut EP "Some Days." She produced, released and promoted the EP with the support of Trilix.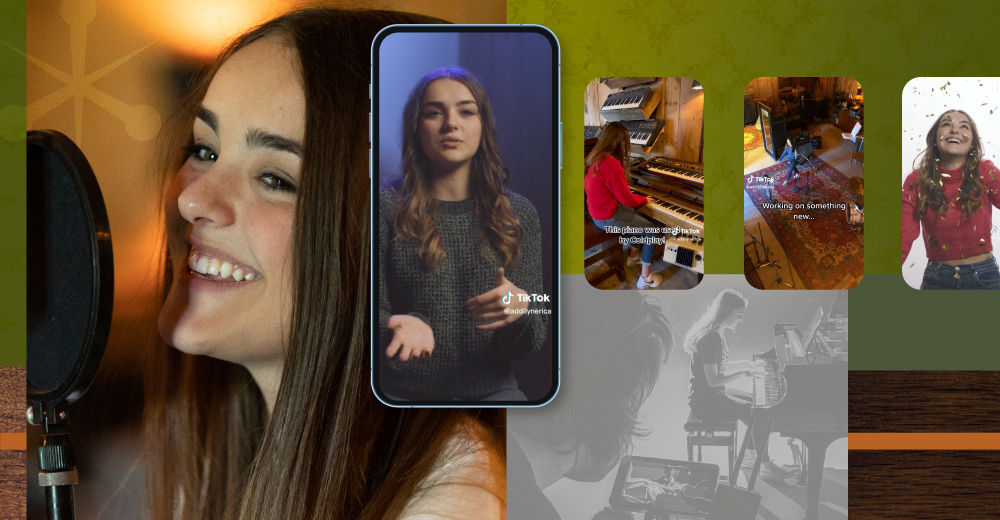 "Addilyn's raw talent for singing and songwriting is what it's all about. She has a bright future ahead, and we're excited to be on this journey with her," said Phil Young, sound designer/producer for Trilix. "We're fortunate to have a talented team with unique backgrounds in the music industry who all came together to help bring Addilyn's vision to life."
Work began in the studio where Addilyn recorded vocals, mastered audio and produced the final tracks. Addilyn's debut EP boasts five songs, including the title track and singles "Some Days" and "Revolution."
The EP was accompanied by music videos for "Some Days," "Revolution" and "Wooden Sword." These songs were inspired by historical events and personal experiences, so our video team put together storyboards for inspiration. These storyboards allowed the team to perfectly capture each lyric of the song and depict it in a visual format.
A robust promotional strategy paved the way for the first single release. This included setting up Facebook, Instagram and TikTok accounts. In a matter of months, Addilyn's audience grew to a few thousand followers. In addition to boosting social media through paid efforts, we create lyric videos, music video clips, graphics and photos as supplemental content. 
Distributing news releases to local and national outlets further promoted Addilyn's first EP drop and helped tout her work as she writes and records new music. Her talents garnered reviews from international music magazine Nagamag and an article in Iowa's leading culture magazine, Little Village.  
In fact, Addilyn's "Wooden Sword" music video won a Silver American Advertising Award in the Film, Video and Sound category in the American Advertising Federation of Des Moines' 2023 awards.
"We are fortunate to work with clients who are passionate about what they do, and Addilyn is no exception," said Brett Adams, Trilix president and CMO. "We can't wait to see what happens next for Addilyn as she releases new singles later this year and as her music career continues to take off."