It's December, and for many, that means dedicating a large portion of time to wrapping gift boxes. At Trilix, we're pretty experienced with gift boxes, and we've built custom ones for our clients over the years. Trilix has developed a variety of unique gift boxes and kits for clients who want to expand their customer base, celebrate an event or to simply show appreciation for their current clients or employees. 
While gift boxes for holidays, birthdays and anniversaries make sense, these kits can be used to invite stakeholders to an event, launch a new brand or product, introduce a product or service to influencers or serve as a subscription kit. These branded boxes also are useful to provide staff or partner 'thank you' kits or to welcome new employees with a package of items they'll need to begin their job.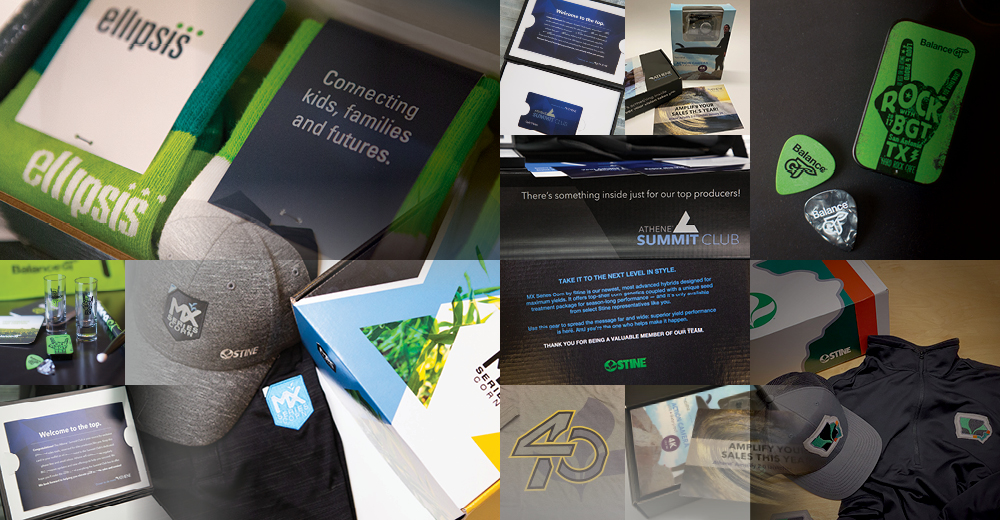 "These kits are a critical touchpoint for several reasons," said Paul Burger, Trilix creative director. "From employee onboarding, customer acquisition and public relations to client gifting, they help foster and maintain close relationships with recipients."
A well-produced, aesthetically pleasing kit makes a much better brand impression than a box of materials filled with packing peanuts. Our team has fun assembling these kits, many of which are seen as a special treat for our clients' internal and external audiences.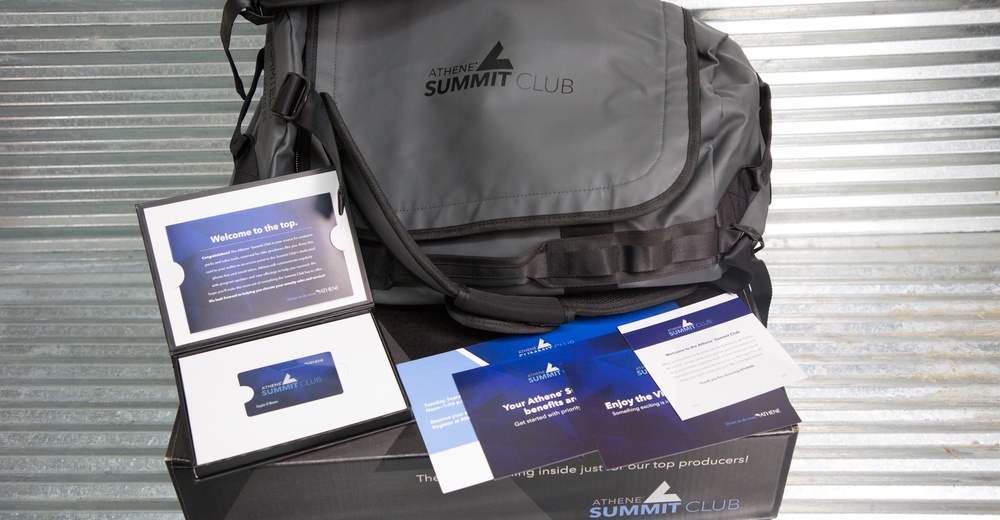 "It was exciting to be part of producing a series of kits for Athene's Summit Club," said Gayle O'Brien, senior art director. "The kits — which included welcome messaging, exclusive gifts and content to help these top performers continue to grow their practices — were designed to capture attention and create a sense of exclusivity for the program."
Ellipsis brought together two storied institutions within central Iowa that helped youth and families in need. The brand was introduced to the public in early November 2021. A brand launch kit thanked and garnered additional excitement from staff, board members, volunteers and other stakeholders who helped guide the organization during the merge. Another kit, pictured here, was distributed shortly after the brand launch to garner attention from potential donors and stakeholders. The kit featured branded socks meant to inspire recipients to walk in the experience of the youth and families Ellipsis serves. 
Ready to give the gift of a brand experience? Contact us about putting together a branded kit for your internal or external stakeholders.