A good rule of thumb with the start of a new year is to review your marketing plan. Just like heading to the doctor, it's never a bad idea to perform a checkup on your channels. To start this series, we take a look at owned media channels, or the tactics that a brand has complete control over.
With owned media efforts, brands can decide what tone to use, how and when to deliver their message and which audience makes the most sense. Brett Adams, Trilix president and chief marketing officer, and Jeremy Koppin, lead interactive designer, take us back to the basics of owned media channels.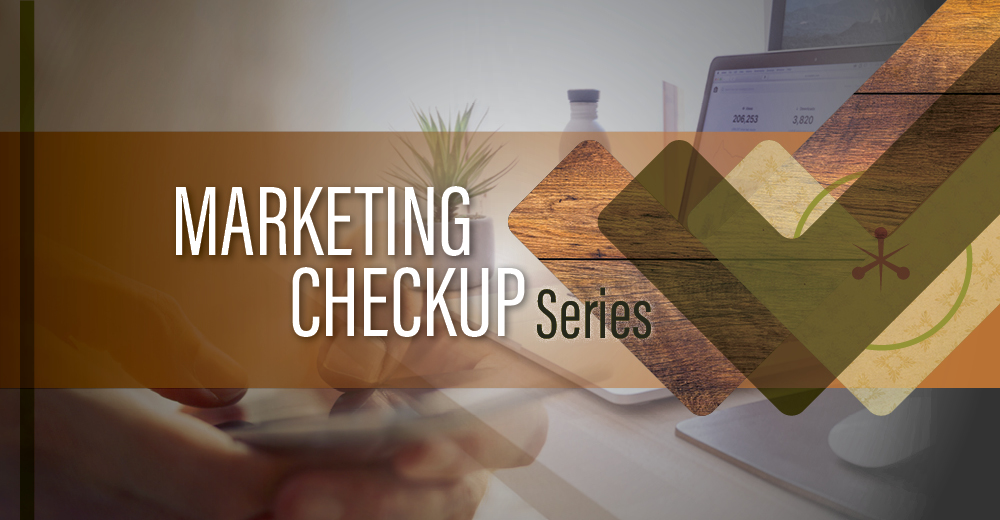 1. Consistently update and upgrade your owned channels.
Think of owned channels as your personal marketing inventory. Some owned channels include your website; apps; social media; e-newsletters; blogs and white papers; videos; press releases; physical communications like brochures, pamphlets and printed newsletters; and more. It's always a good idea to brush up on different channels to see if they fit in your plan.
Many brands fall into a "set it and forget it" mentality with their owned media, but there's value in fully utilizing and frequently updating your owned channels.
2. Modernize your website aethestic and content.
One of the most important foundational pieces of marketing communications is your website. Updating the site as technology changes and as your brand evolves is paramount. Most marketing tactics lead back to your website, so it needs to be user friendly, adaptable and reliable.
Often, brands wait until they need a massive site redesign, but small updates, design tweaks and technology upgrades will help you stay on par. Adding content increases credibility and fuels search engine rankings.
Think about the incatracies that go into the content design — the size of graphics and videos, CTAs, content placement, load time — for both the desktop and the mobile user experience.
Website load time affects where the website appears in search engine rankings. Google actually pushes sites with poor load time down. Studies show that if a user has to wait 3 seconds for a website to load, it's likely they won't revisit, and nearly 90% of online users will not return to a site if they have a poor experience.
Ensuring your website is the best it can be gives you more time to focus on other channels like a podcast, YouTube videos and more.
3. Finetune content development so pieces serve multiple purposes.
Creating one thorough piece of content can feed many channels.
Blog articles keep your website fresh, help with search engine optimization and give frequent website visitors more impactful and revelant content to consume.
It's important to remember that information flows extremely quickly — react to the now.
Users spend 147 minutes per day on social media, so make sure your platforms compete.
Present a unified message across channels with the appropriate tone for each platform. While repurposing content helps immensely, you should also remember that messaging should be cohesive yet tailored to each audience segment.
4. Cut through the content clutter by delivering entertaining and clever information.
A captivating combination of video, podcasts, infographics and blog articles grabs viewers' attention.
Repurposing content reinforces your message by targeting a different audience or hitting the same audience in a new way.
Don't create content for the sake of it. Have a strategy before you start at the drawing board. 
5. Determine your brand's prioritities for resource allocation and investment to find the right marketing mix.
Distributing your budget across multiple channels can help maximize efforts.
You may test several strategies with key foundational pieces to drive traffic. At other times, you may use tactics that have already proven to be successful and invest more with those as your brand grows.
There's no secret sauce — investment levels vary, so look at where you're already strong and defend that terrority. As you look at new ways to diversify your portfolio, make sure those new tactics are executed efficiently and effectively for the audiences you want to reach.
6. Leverage a diverse asset portfolio to increase reach and frequency on multiple channels.
Consider your market segments along with what tactics and investment best fit with each to maximize your portfolio.
Go where your audience is going. As new choices for information consumption arise, be sure to adapt.
Keep an open mind and be flexible when building and adjusting your portfolio. Take quality advice and think about your goals and the purpose these new tactics fit into your overall strategy.
Evaluate to ensure you're reaching the right people, and introduce new ways to deliver your message with a frequency that ensures you're effective on the channels you've chosen to distribute through.
7. Optimization and measurement are always-on tactics.
Analytics are vital to any marketing element. Utilize Google Analytics for your website to answer questions like which pages are most visited; are the pages easily found; and is the consumer journey seamless?
Data is your friend and fuels your decisions. Constantly measuring your tactics and how they perform is essential to knowing what your audience enjoys, what kind of content is most helpful to them and how they are consuming your message.
Optimize to make sure your reach and frequency are where they need to be.
Check out our Trilix Podcast episode where we discuss marketing on owned channels. Stay tuned for future episodes of the Trilix Podcast as we continue our Marketing Checkup series. Next up in those discussions are paid marketing channels.