Not too often does one hear of a company executive from a national organization dropping by a customer's house to learn about their operation and satisfaction with the company's products. But this is exactly what Stine® Seed Company President Myron Stine has always done to connect with Stine growers. Trilix has begun to tag along for the ride. Through Stine's Yield+ Corn Tour, Myron travels the country meeting with grower customers who plant their corn products and employ innovative strategies to elevate the yield potential of those products.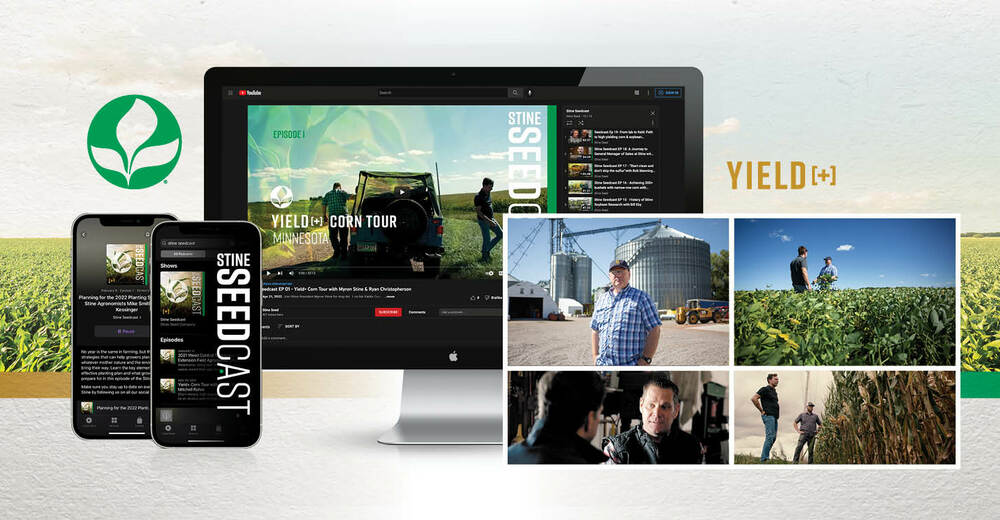 Myron calls it "super management" — a series of calculated agronomic techniques that support a healthy corn crop. From timely fertilizer applications to product placement to higher planting populations, these techniques are something every grower could benefit from. And it's Myron's goal to meet with the growers who employ these super management strategies to learn from their successes and to share their stories with other growers.
To document his travels, Trilix is privileged to join Myron on this journey. Our video team has followed him to Minnesota, Ohio, Iowa and Illinois to date, and the journey is far from complete as he continues his quest to unveil the secrets of achieving high-yielding corn. And these stories provide us with ample content to leverage for Stine's digital platforms.
Inspiring stories create engaging and informative content

Video
The core focus of our travels has been to get the story — a real, unscripted interaction between Myron and the grower. We are there to capture all the moments of shop talk and a little humor — an element that humanizes Stine leadership while demonstrating the company's commitment to engaging with and learning from its customers. Video production is a process. From preproduction to the on-site shoot and postproduction, a lot goes into producing a quality video. But our team has been fortunate to start with incredible stories from these innovative growers and an executive willing to lead some interviews.
Yield+ Corn Tour Microsite
Each of these unique stories needs a place to live online, so Trilix worked with Stine to create a Yield+ Corn Tour microsite to document Myron's travels. The microsite features videos from his meetings with growers, information on the Stine products discussed in their conversations and links to the podcast episodes produced from the interviews.
Podcasts
It only makes sense to repurpose the audio from these stories into podcast episodes. It provides another access point for customers to get the content, and it adds to the larger catalog of episodes Stine is building — the Stine Seedcast. These episodes have been well received within Stine's audiences, both internal and external.
At the end of the day, we are fortunate to help represent and produce stories for a company that cares. We've had a great working relationship with Stine for close to two decades, and we're honored to share the stories of their people and the hardworking growers who help feed and fuel the world.