There's nothing quite as inspiring as helping a client get the notoriety they have earned, especially when their work is recognized on state and national levels.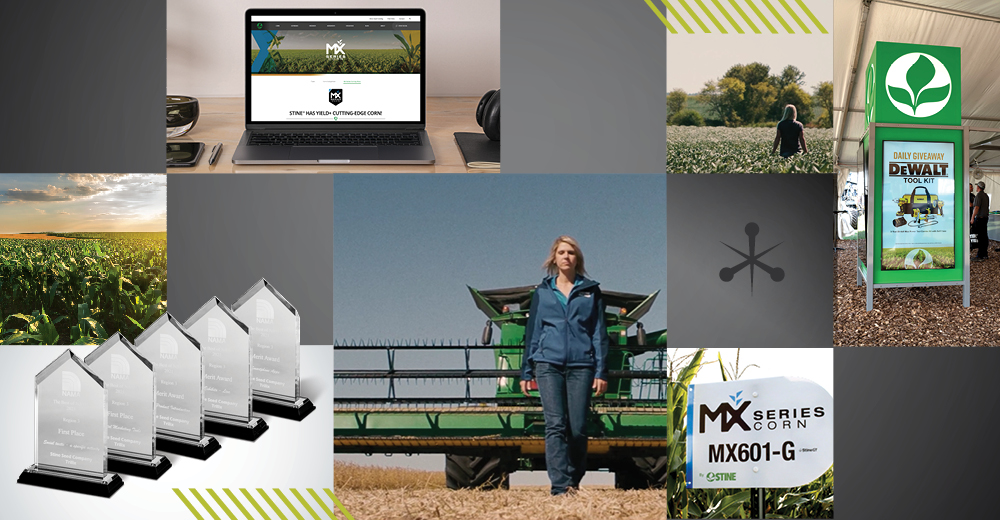 Trilix is kicking off the new year with an impressive lineup of 12 total awards earned from the Public Relations Society of America Iowa Chapter (PRSA Iowa), Region 3 of the National Agri-Marketing Association (NAMA) and NAMA Mid-South.
NAMA is the premier organization for agri-marketing professionals, and their Regional Best of NAMA awards celebrate the top marketing, advertising, public relations and media campaigns in agri-marketing. Each year, entrants compete on a regional level in hopes of winning and progressing to the national stage.
Congratulations to Stine Seed Company and Trilix on being recognized with two first-place awards at the Region 3 Best of NAMA ceremony. The first place and merit awards advance to the national competition, with winners announced this spring. We are grateful for our continued partnership with Stine Seed Company and consider it an honor to share the stories and work done by farmers and producers around the nation.
First Place
Social Tactic – A Specific Activity
2021 Women in Ag Video Series for Social Media
Digital Marketing Tools
2021 Women in Ag Video Series
We're also pleased to announce merit honors for our clients Stine Seed Company and Helena Agri-Enterprises. Trilix had the opportunity to partner with Helena on a campaign and virtual event.
Merit Awards
New Product Introduction
MX Series Corn by Stine®
Exhibits – Live
Stine® Seed Company Farm Show Booth
Smartphone Apps
Stine Seed App
Multimedia Campaigns – Local
Helena Agri-Enterprises Almond Wise
Radio – Single
Helena Agri-Enterprises Coron Metra Radio Spot
Events – Virtual
Helena Products Launch Webinar
Advertising on the Web – Directed to Farmers
Helena Agri-Enterprises Almond Wise
Social Community Building and Engagement – Social Campaign
Helena Agri-Enterprises Almond Wise
Special Campaign Elements – Single or Series
Helena Agri-Enterprises Sherp Video
Helena also received three first-place awards for the company's own work on the Antares Complete Product Launch, Fullscale CropLife Crop Nutrition Special Report and FieldLink Farmer Series at Commodity Classic.
PRIMEd for PR Awards
Annually, PRSA Iowa recognizes the work of individuals and organizations through their PRIME Awards. Entries are submitted for a variety of categories that align with the public relations key work areas, such as crisis management, media relations, magazines, social media and more. After a detailed submission process, entries are judged and awarded the coveted PRIME Award or Award of Merit.
This year, Trilix was honored with an Award of Merit in the Social Media category for the company's own social media channels and presence.
Trilix is thankful for our outstanding clients and the relationships we have built with them. Through powerful storytelling, imagery and audience engagement, we are proud to contribute to the success of our clients.