Have a professional passion, popular hobby or unique interest? Forget apps — there's a podcast for that. More than 2 million podcasts are available for listeners in any part of the world to download, listen online or watch via video recording.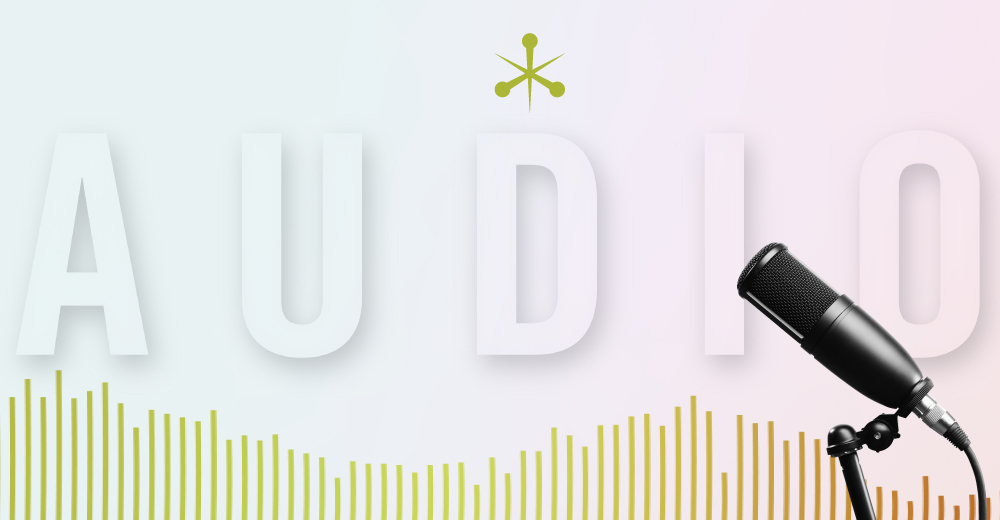 Podcasts first started to gain a foothold with consumers in the late 2000s. In 2008, 9% of Americans ages 12 and older had listened to a podcast in the last month, according to the Pew Research Center. Now, more than 40% of Americans have listened to a podcast in the last month and 28% have listened to one in the last week.
Some podcasts entertain — like a popular show that pairs wine and true crime — while others tell stories or provide daily news briefs. Many more shows examine educational subjects and provide industry insights while featuring experts who delve into specific topics.
Podcasting offers your business a chance to brand itself as an industry expert and create a loyal following, potentially even a new customer base. Learn more about why your organization should get ready to wire up the mics and turn up the dial.
Podcasts further develop branding.
Podcasts offer your brand a chance to reach audiences with more content on more platforms. With a projected 100 million podcast listeners in the U.S. by 2024, your business's podcast has the potential to create a sizeable pool of new customers and keep existing customers engaged.
Because it's an owned channel, producing and publishing podcast episodes also allows you to control your brand's message and deliberate on industry topics, deliver company updates and share new initiatives in detail. Episodes can be delivered weekly or even daily, allowing your organization's communications to stay nimble.
Podcasts personalize brands.
Delivering regular, authentic updates to customers from a reputable and engaging host fosters brand loyalty by marketing through humans rather than the typical polished marketing materials. Podcasts are experiential; listeners are immersed in the conversation with your brand's representatives in the car, at work, in the gym or at home.
Another benefit: Podcast listeners are a loyal audience. Of those who start a podcast, Edison Research found that 80% listen to all or most of it.
Podcast listeners have a lot of love to share — those who regularly listen to podcasts listen to about seven per week.
Podcasts position your organization as an industry expert and thought leader.
There is a podcast for virtually every interest and industry, and today's professionals are hungry for information that gives them an edge. Listeners also seek a community that understands the ups and downs and ins and outs of their careers. And just because there is already a deluge of podcasts doesn't mean your brand will be competing against them in a zero-sum game. Podcast listeners have a lot of love to share — those who regularly listen to podcasts listen to about seven per week.
Quality, informative content will create a following that benefits your business. Listeners come to see hosts as experts on the overall theme of your business's podcast, but they're not the only auditory authorities. Offer guest spots to topic experts, whether internal or external industry leaders. Your organization may also build relationships with similar podcast creators and be featured on each other's podcasts, doubling your exposure.
Podcasts are a great venue for repurposing content.
Do double duty and use quality content across multiple owned channels. Not only does repurposing content reinforce your message and create an integrated marketing approach, but using content across various platforms allows you to reach new audiences. Podcast interviews could serve as a great template for blog posts or opportunity for a livestream or video recording. Conversely, since podcast episodes air on a regular basis, you can dedicate an episode or segment to update previously created content.
Podcasts are also a great foundation for more owned audio marketing channels and can allow your brand to add social audio more easily in the future. Social audio apps like Clubhouse, Twitter Spaces and Spotify Greenroom and more are growing in popularity and provide a chance for your business to host more live and interactive audio brand updates.
With an engaged audience and huge brand-building potential, it's time for your organization to consider starting a podcast. Want to hear how we do it? Listen to The Trilix Podcast on your podcast service of choice for marketing news and industry insights.
Want more information on how your business can tap into audio platforms? Check back next month for the second blog in our audio series.