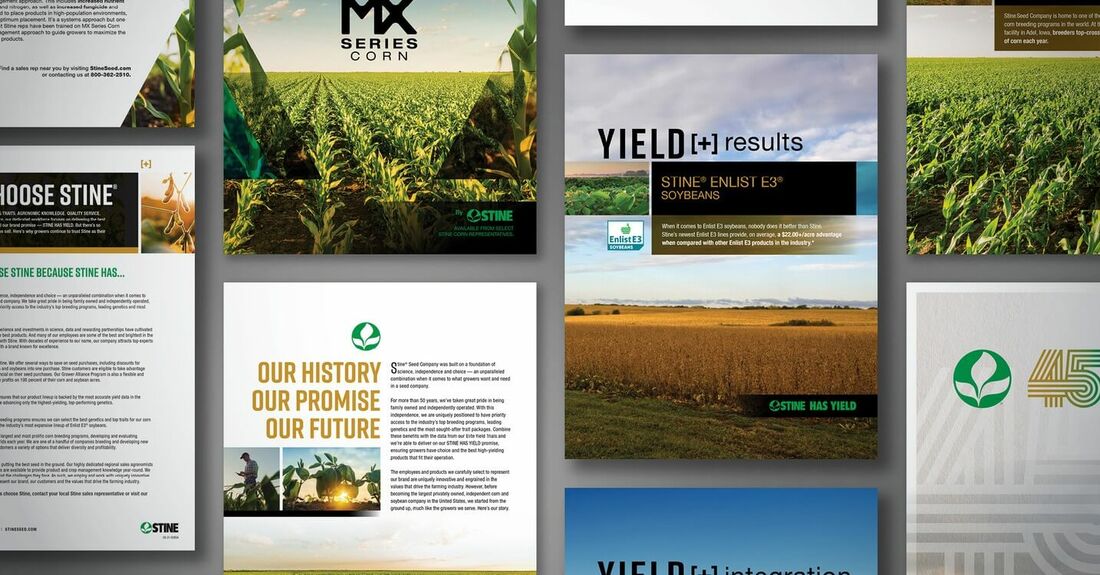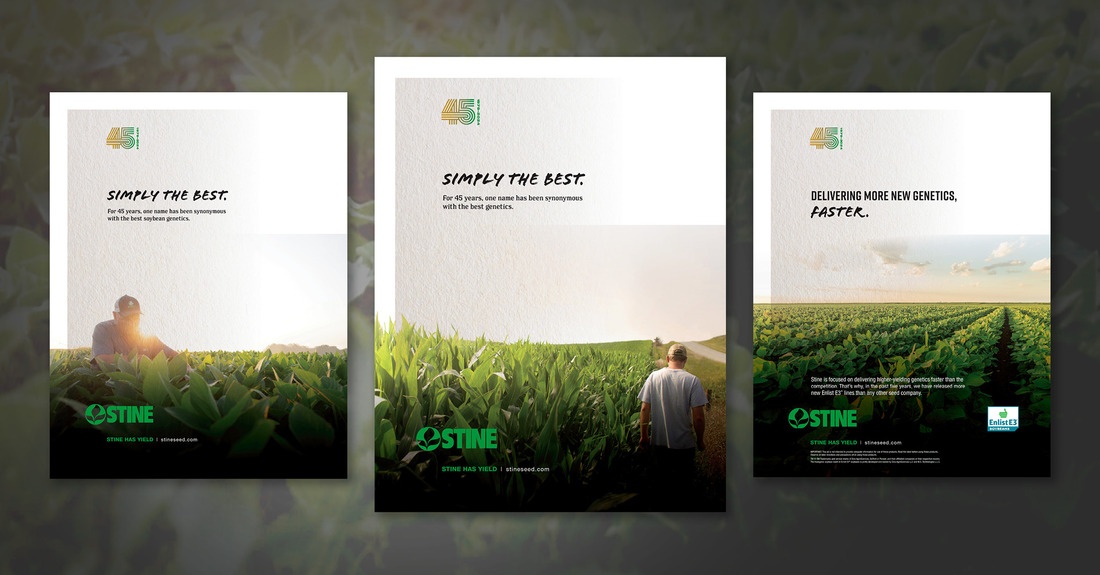 This year's campaign celebrates Stine's 45th anniversary and gets right to the point of simply being the best. 45 years of the Stine name being synonymous with the best genetics in the industry.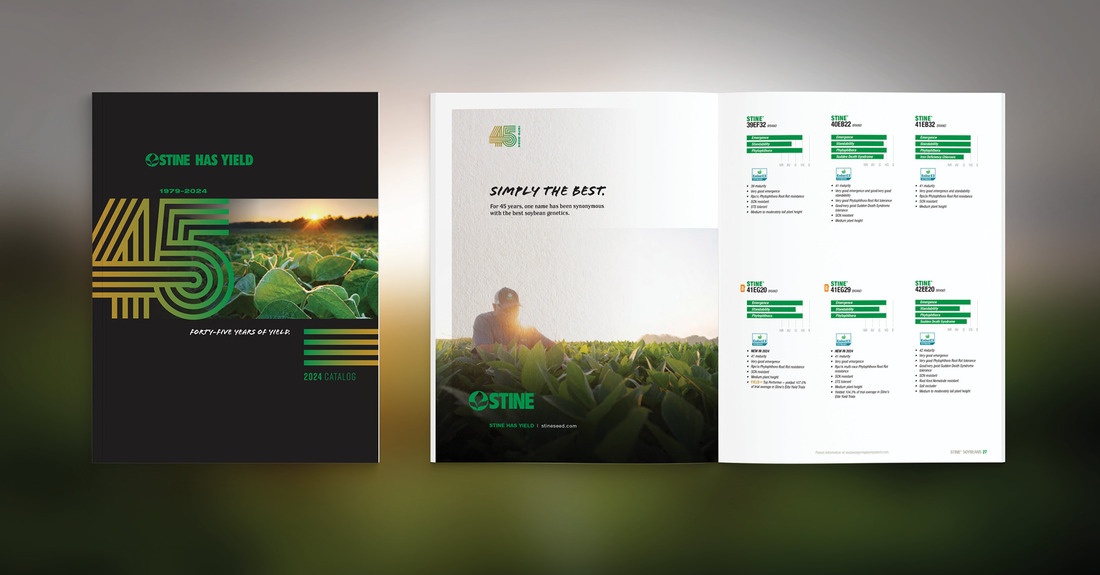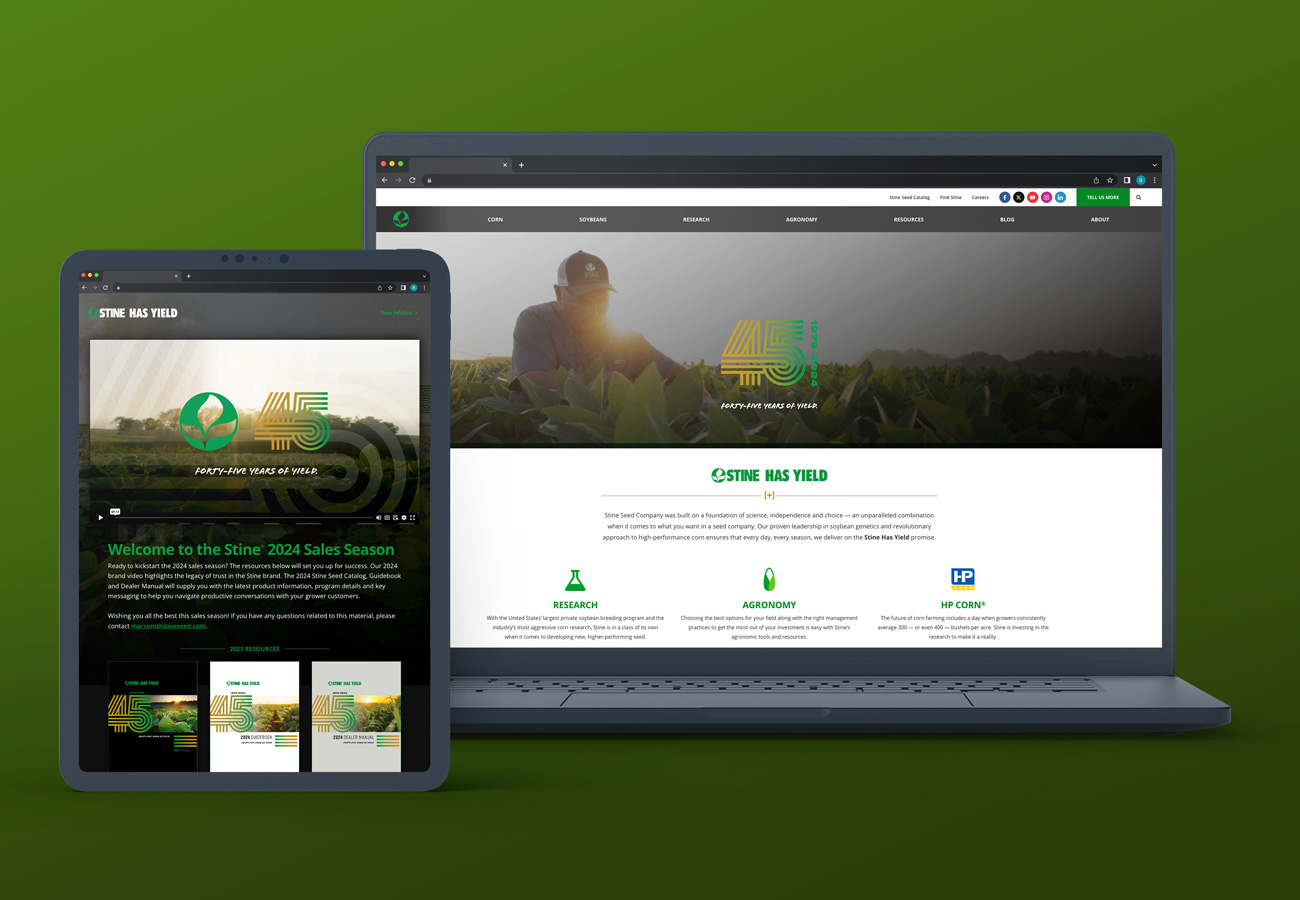 STINE HAS YIELD is rooted in farming, tested by research and strengthened by our access to the industry's best breeding programs, a dedicated workforce and the best corn and soybean products in the industry.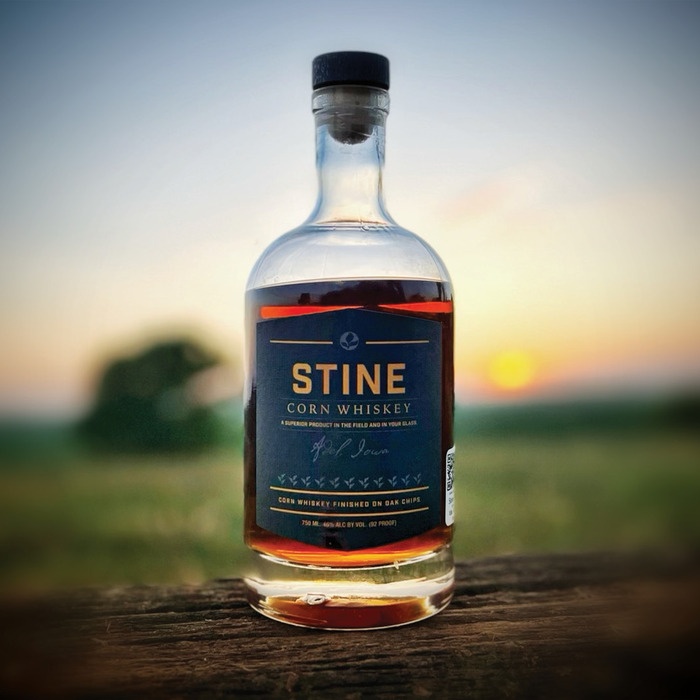 Stine promotes programs for their sales staff and growers. This bottle of corn whiskey was made from MX Series Corn by Stine in a small batch with a custom label and used as a gift.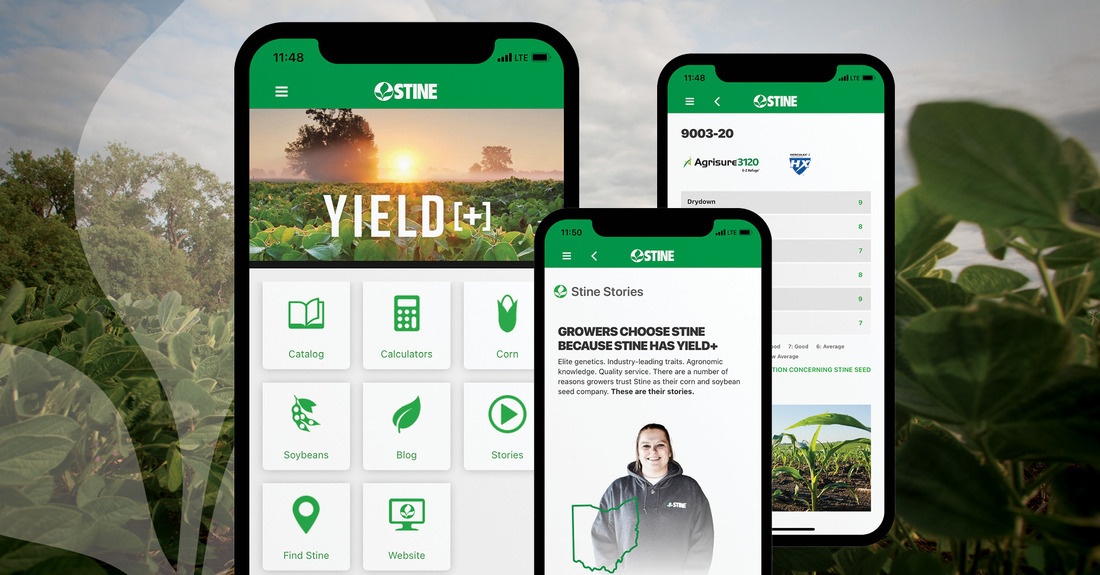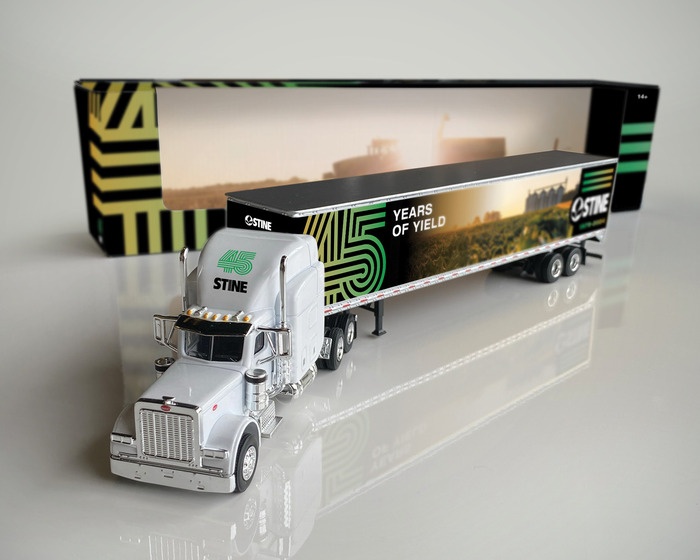 In addition to wearables and hard goods celebrating the 45th anniversary, Stine produced a limited run of die-cast tractor trailer toys with a custom box.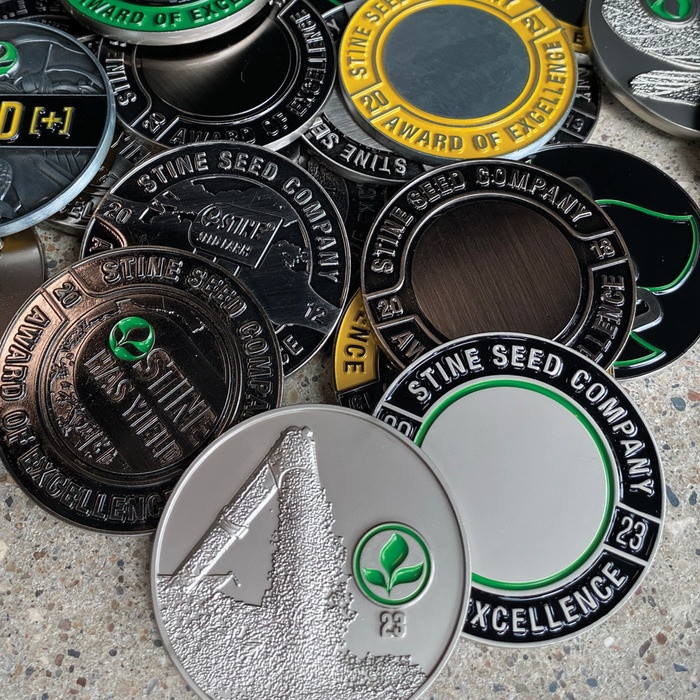 Every year Stine awards their top sales team members. The award given is based around unique commemorative coins created each year. The winner's names are engraved on the back of the coin and framed for each recipient.