Our Trilix team has been hard at work for our longest-standing client — ourselves! We're pretty picky about the work we do around our brand, which makes us extremely proud to welcome you to our newly designed website.
The changes we've made to our digital home are more than a fresh coat of paint — they're a reflection of our commitment to innovation and our passion for delivering top-notch marketing and communication solutions to our clients.
Our new site also comes on the heels of some new beginnings for Trilix, such as our spring 2023 move to the Crescent Building in Des Moines' Sherman Hill neighborhood and our service expansion after opening Trilix Studio. Let us show you around.
We went dark: Intentional design elements
When we moved into our new location, we channeled design efforts into creating a space with natural light settings and warm spaces that would allow employees and visitors to gather in small groups and not feel like they're withering under fluorescent office lights.
The new website reflects those bolder colors and expansion of our brand tone.
We've intentionally designed the site to highlight the stories we want to share about our clients and ourselves.

Paul Burger, Trilix creative director
"From a creative perspective, our goals were to more closely reflect the brand's deeper tones with pops of color and match the warm, inviting feeling of our workspace," said Paul Burger, Trilix creative director. "We've intentionally designed the site to highlight the stories we want to share about our clients and ourselves. On our homepage, we enhanced the visuals with motion to bring our work — and the stories about our work — forward to provide our visitors with more frequent and fresh content."
Designed with you in mind: Exceptional user experience
We've restructured the site and improved the layout to make finding the information you need a breeze from services to features of our team. With the World Wide Web at our fingertips, it's crucial for our website to meet you where you are. The site is fully optimized for mobile, ensuring you can access our content and services from anywhere and on any device.
"Our site has always been ADA compliant, but this redesign allowed us to bring it up to current standards and also meet color compliance standards," noted Jeremy Koppin, lead interactive designer.
The new top navigation options allow you to quickly and easily get the most out of your visit and connect with us if you're in need of marketing support.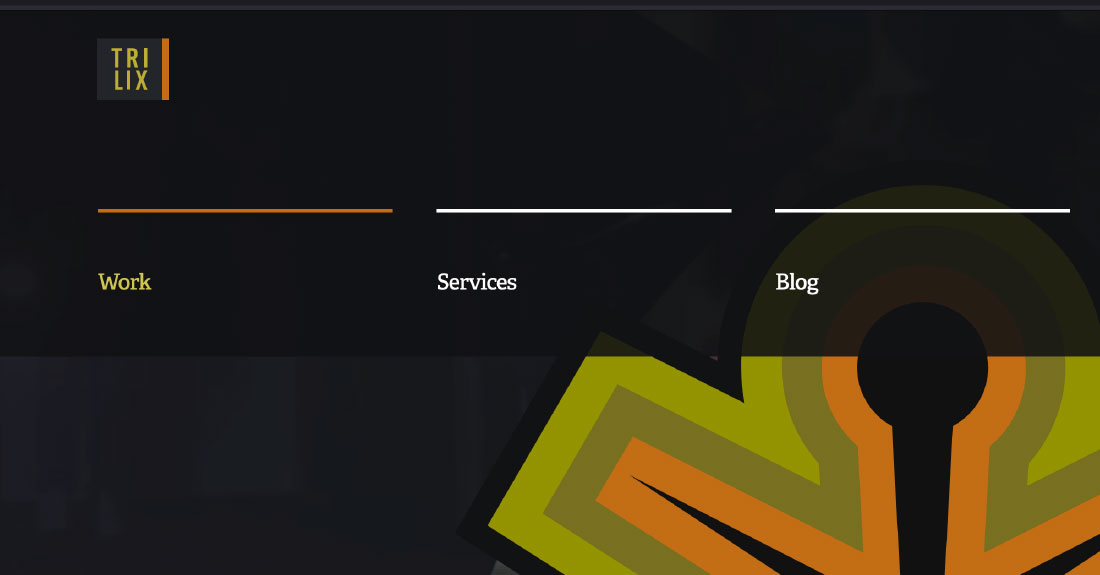 Your challenges inspire us: Our work
The aim of the new site is to better showcase our latest projects, share our clients' stories of success and help you stay informed of the latest industry trends and insights. (Have you signed up for our newsletter or listened to our podcast?)
We invite you to come back often to explore the latest happenings at Trilix, check out our most recent work and discover how we can work alongside you to help your business achieve its goals.
We're setting the bar for our clients: Our team
Individually talented, collectively dynamic. Our team is the heart of Trilix, and we want you to get to know them on a personal and professional level. After all, these are the creators, writers and thinkers who are delivering their best for you, and every client and campaign they touch.
Our website is one of the many ways we share our passion for marketing, design and delivering outstanding results to our clients. Thanks for being a part of our community.
Cheers to a fresh start.