Annual trade shows propel brand growth, generate new business and serve as educational opportunities, but those events mostly fell by the wayside in 2020 and 2021. No industry was immune as many annual conferences and trade shows were canceled, postponed or dialed down and presented virtually. Whether you're hungry to attend in-person trade shows or you remain comfortable behind the computer screen, it's time to make up for the connections, leads, educational opportunities and product launches you may have missed in the last few years.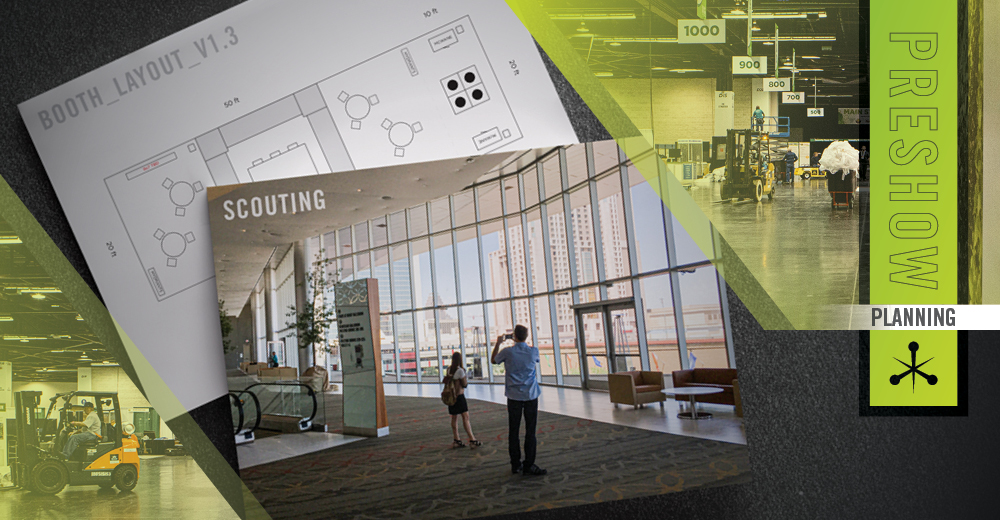 The logistics and creativity required when planning and attending these industry events can be overwhelming during a normal year. But having a presence at a trade show — in-person or online — is important. In fact, the perception of a brand falls by 5% when that brand is not represented at a key industry event. And organizations say trade shows remain one of the best ways to develop new business leads, build brand awareness and catch up with existing customers.
Trilix has assisted numerous clients with marketing tactics for their industry trade shows throughout the years. Through this trade show blog series, we'll walk brands through the best ways to prepare for, execute and follow up on trade show tactics. For now, we're tackling best practices for pre-show planning.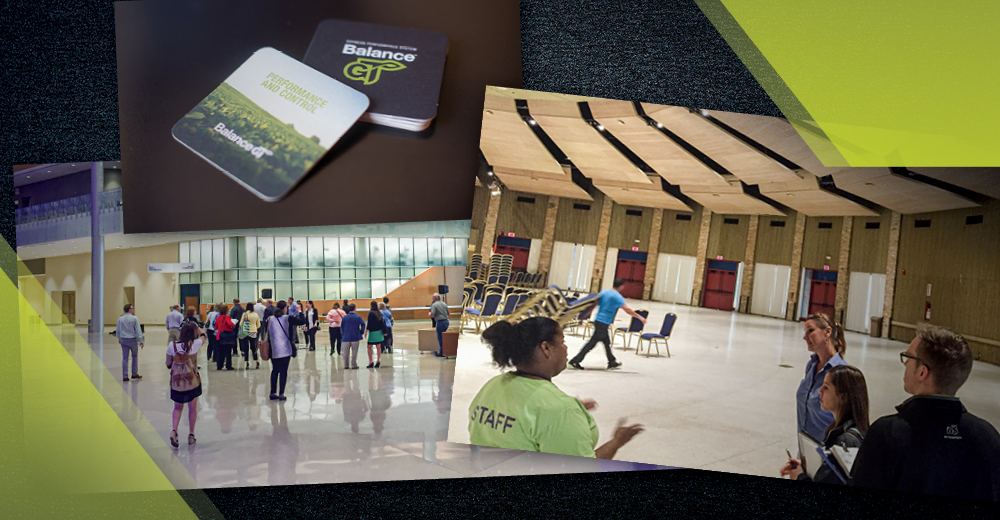 It's never too early to start planning. While some brands begin planning nearly a year in advance for major shows or multifaceted tactics, it's important for any brand to start planning at least six months out. That timeline allows brands leeway to account for marketing before the event, ordering branded promotional items and creating signage. Additionally, the organizations and venues hosting in-person trade shows may require exhibitors to deliver all materials anywhere from a few days to a few weeks before the event begins.
Many brands attend shows to learn about the industry, garner leads, gain product knowledge, have a presence among peers and announce new products and services. Some businesses even use these events to gather staff. Now is the perfect time to consider why your brand should be represented at a trade show and reevaluate your tactics to fit those goals.
"Ask yourself what you want to accomplish by attending or presenting at the trade show," advised Brett Adams, Trilix president. "Who are the customers attending? What brand experience do you want to create? How can you deliver that experience at the show?"
Virtual or in-person event?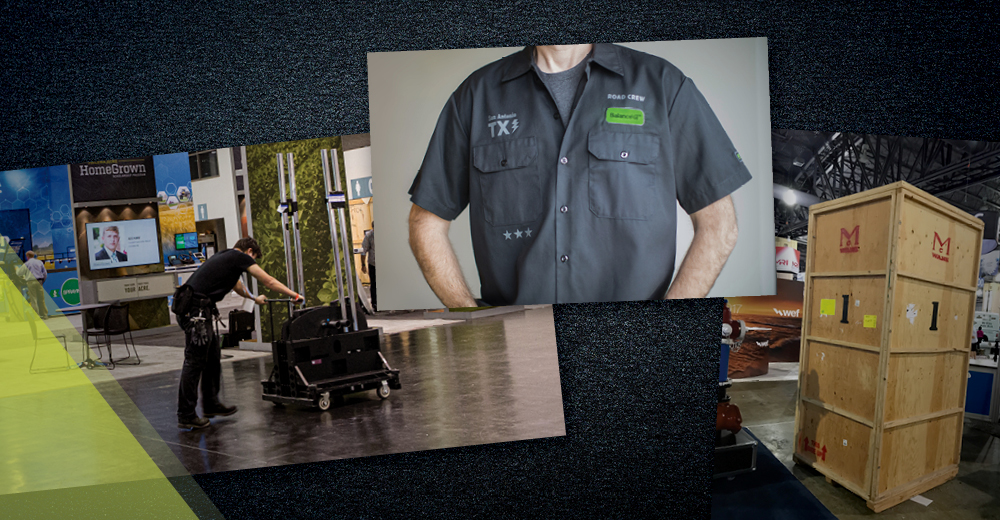 We provided guidance in 2020 on how to take your trade show to digital platforms. Virtual events furnish brands with a ready-made list of attendees and their contact information. More attendees may also be willing to video conference for a short session rather than travel and attend a multi-day function. But some studies found that professionals prefer in-person events or a combination. This year, organizations must make a choice or consider how to blend virtual with in-person presentation. That's a tall order, but marketing professionals can help brands set up an integrative approach.
If your brand opts in to in-person shows, it's helpful to get a feel for the trade show floor and surrounding area. It also can be helpful to know if the event host is supplying reliable Wi-Fi and plenty of electrical outlets. 
"We help clients scout how the booth sits, how it looks within the space and the how it integrates with the flow of traffic at the show so we can position signage and the space itself to be engaging and accessible," said Brent Wirth, Trilix vice president of creative. "Take a look at the building and the main entrances visitors will walk through. It's also a great idea to scout surrounding hotels, bars and restaurants where event attendees will stay and visit."
Get a lay of the land to understand what attendees are doing when they're away from the show floor. Check out nearby hotels, restaurants and attractions to see if there might be opportunities to host special events or receptions or otherwise reach attendees in a more intimate setting than your booth. These off-site settings offer brands the opportunity to engage with partners and prospective customers in more depth and to own a more significant share of voice than on a crowded and noisy show floor. 
Just as it's important to have an integrated approach to your overall marketing plan, it's imperative to reach your trade show audience on a variety of platforms before, during and after the event. Through digital ads, social media, blog posts and email or print newsletters, you can tell industry members where your booth will be, why they should visit, activities or giveaway contests you'll offer and pre- or post-show events you'll host.
 "It's a good move for brands to purchase trade show attendee lists and use prospective targeting for digital ad campaigns to run before the show," advised Travis Ziemke, Trilix media director. "We can target prospective attendees by interests, demographics and behavioral targeting. For instance, if a brand is attending an ag trade show, they can target internet users who have at least 500 acres of crops in a certain area of the country."
Also consider if there may be earned media opportunities at the show — industry publications typically cover major trade shows and look for stories in brands' big announcements and demos. If media players from your industry are likely to be in attendance, it's not too early to start thinking about sending media advisories of major announcements or coordinating interviews with executive team members who will be in attendance.
Don't forget sponsorships and advertising opportunities.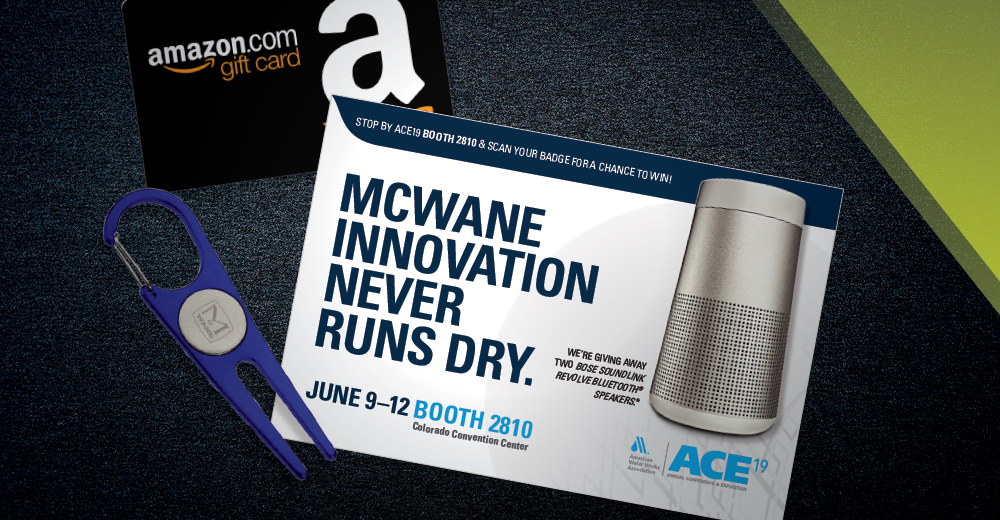 It's easy to get carried away planning the booth layout and creating signage, but you could be missing other chances to inform those at trade shows where and why they should visit your booth. 
Organizations can sponsor atrium banners near event entrances, floor decals, trade show bags, speaker sessions and more. They can even go so far as to advertise in hotels and popular restaurants that visitors will frequent in the vicinity of the trade show.
Brands can use digital and social ads to tell attendees where their booth will be, explain how to tune in to virtual components, tease promotional items and share educational session times and locations. Advertisers can use geofencing to run digital ads around the trade show venue.
"During show hours, we want them to focus on the events and not on their phones, but we can use digital ads to serve the message during pre- and post-show events at restaurants and hotels," Travis said. "Through geofencing, we know they were specifically at that show. We can home in enough to see if they were in our booth. It provides a precise audience segment to know how knowledgeable individuals are about your products and services."
Stay tuned for our next "Beyond the Booth" blog post, where we'll break down how to set up the booth and attract attention during the event.